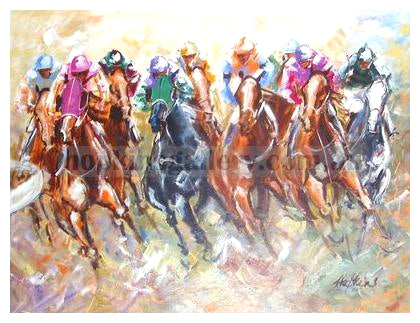 The Favourite's Hard-ridden
There is nothing more exciting than watching thoroughbreds thundering round the turn and down the straight. It brings to mind a line from Banjo Patterson -"When every last atom of weight is telling its tale."
These horses give their all.The will to win is inbuilt in the horse. They love to race.
---
We Also Recommend