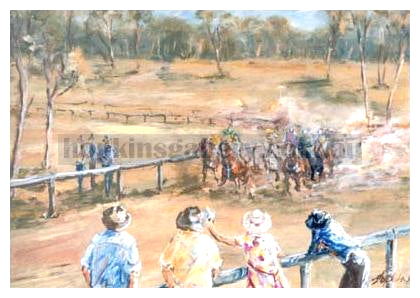 Country Cup
This race could be at any country race club in Australia. It is an uniquely Australian image. 
Most country race clubs only hold one or two meetings a year, and they are usually the premier social event.
You will have the trainers, owners, jockeys, stewards, punters, bookies, and last but not least, those who just go for the day out.
---
We Also Recommend